The island that never dozes, Mykonos, is overflowing with trips and exercises to assist you with re-energizing your batteries.
A genuine pearl in the Aegean including sandy sea shores, truly flawless landscape and an extravagant exhibit of gastronomic choices. Consequently there's innumerable things one can appreciate in the core of Greece. If you are visiting the island, consider taking one of our tailored tours in Mykonos island. We take the stressful organizational aspects off you, and you get to enjoy the finest experiences this vibrant island has to offer.
There's multiple ways of getting around the island. Including public transports running on different courses all around the mainland, to taxi services and private vehicle administrations. Carrying you to a wide cluster of invigorating locales, seashores and resorts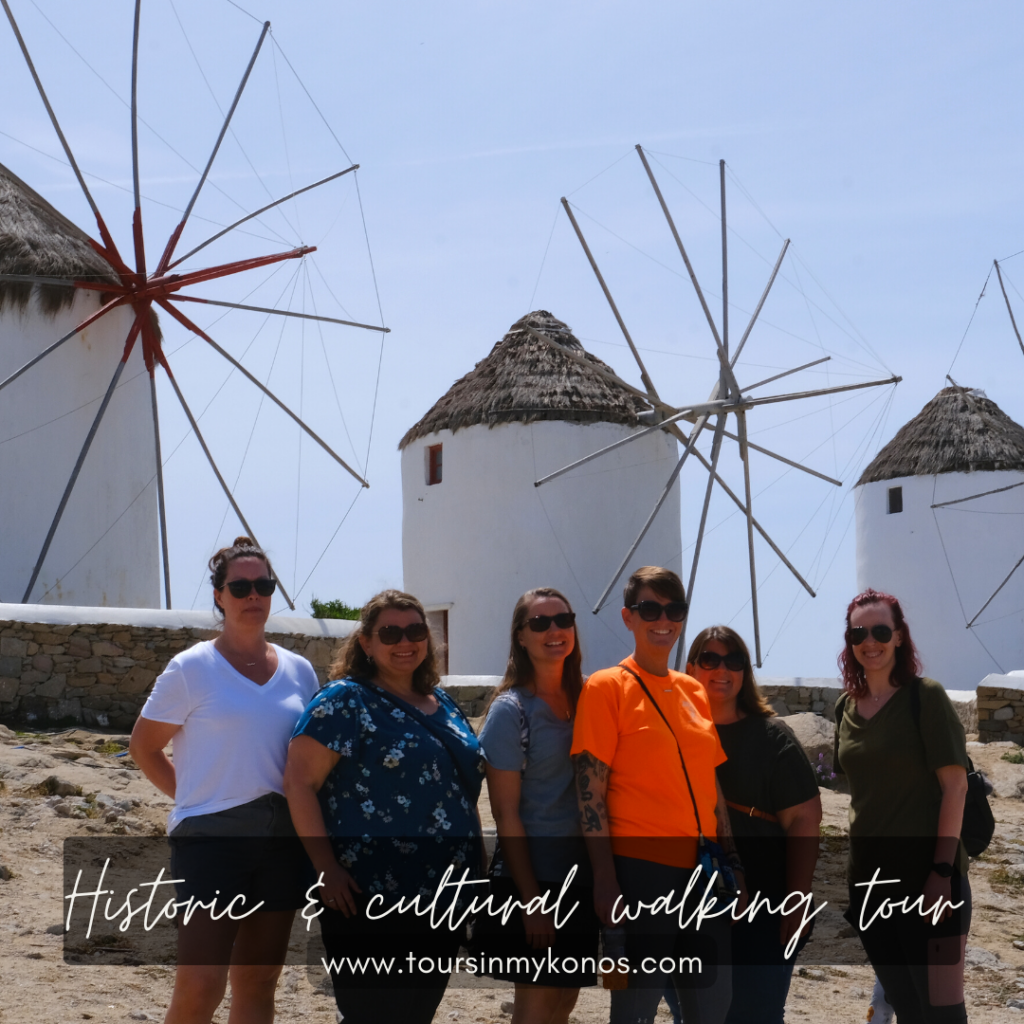 1. The Windmills!
Firstly we have to mention the windmills. Visiting all of the notorious whitewashed windmills of the Mykonian Chora can be a day's test alone. This beautiful island highlights 16 windmills altogether. Featuring a few of them arranged in one slope.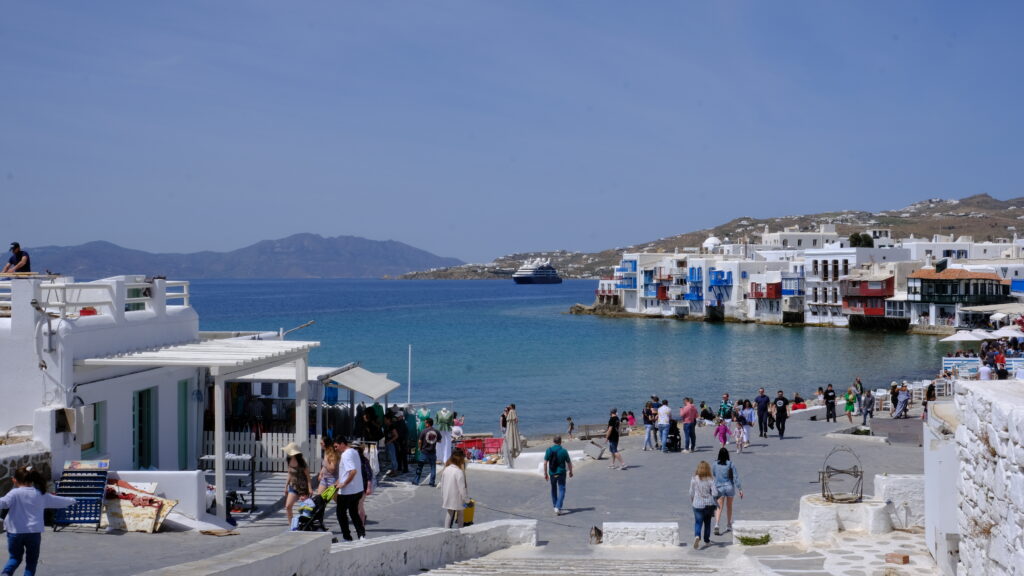 2. Little Venice!
A piece of Mykonos Town that sits right on the water.
Waves frequently crash up along the divider, sending water splashing high up. It's a delightful region with loads of bars and eateries that have porches. There you can get first column seats to watch the emotional nightfall. It's quite possibly the most delightful dusk you can set your eyes upon and causes you to feel truly invigorated.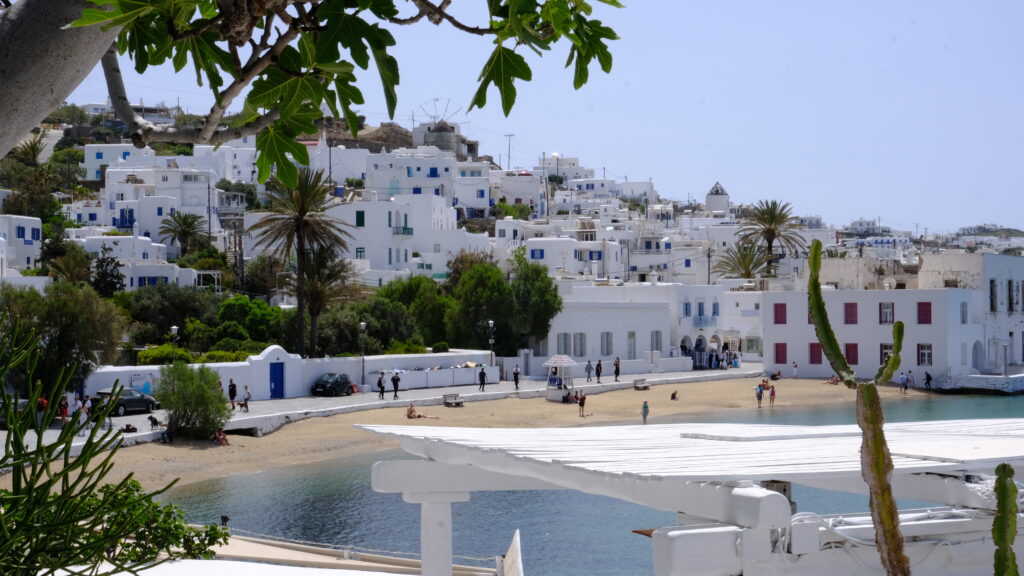 3. Mykonos Old Town!
Mykonos Town is an excellent excursion with a maze of tiny roads and whitewashed structures covered with lush flowers. Chase after the lovely blue entryways, look for trinkets and feast at one of the numerous cafés around. One of our most loved tours in Mykonos island is the Old Town Walking Tour. In this tailored experience our finest guide, Gibson will walk you through the beautiful town center, in order to experience the most of this historic Chora. This includes visiting some of the museums and the scenic windmills. A short but delicious tour, that takes you to a century old bakery. Most importantly, there, you get to taste some delicious local treats.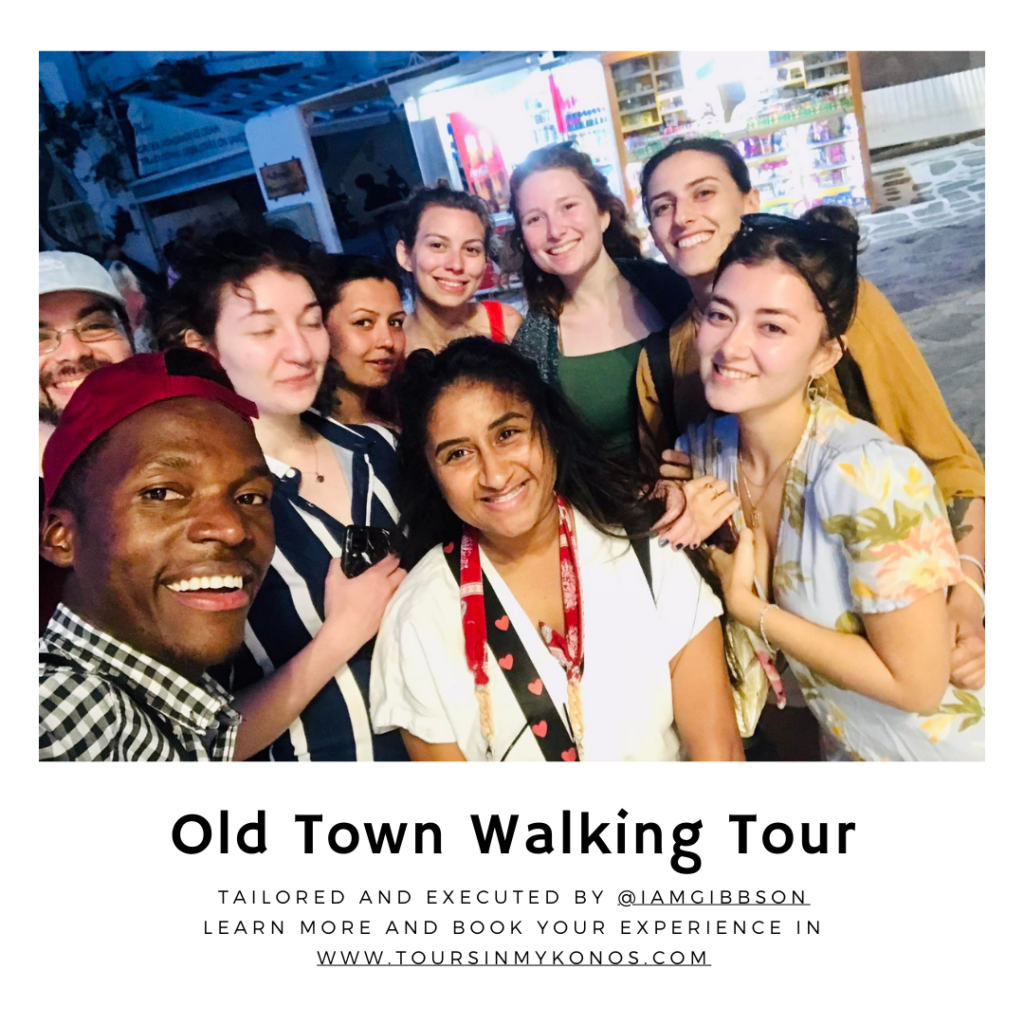 4. The Paraportiani Orthodox church!
There are many holy places on the island of Mykonos yet the most famous of all is Paraportiani Orthodox church. It is situated in the Kastro area in the town of Chora. Tracing all the way back to the 1400s, this congregation has a snow white outside and is an astounding illustration of Cycladic architecture. Conveniently located on a slope sitting above the ocean whose name signifies "Our Lady of the Side Gate".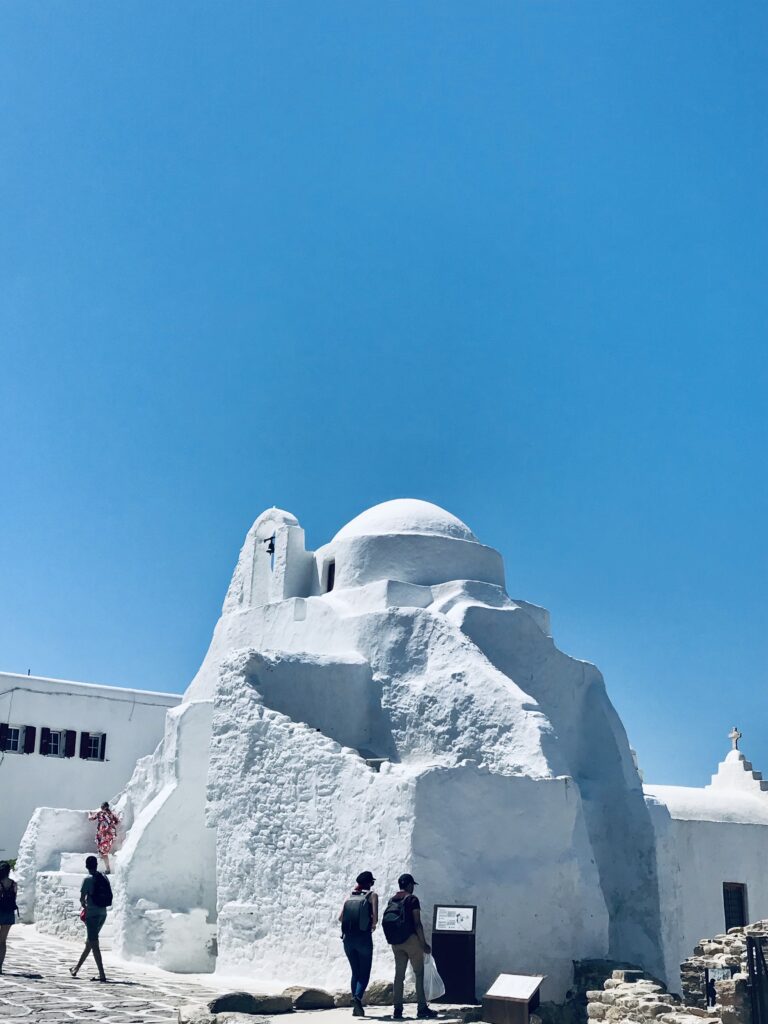 5. Visiting the beautiful beaches!
Mykonos has loads of brilliant sandy seashores to find. The most famous seashores for celebrating are Paradise Beach and Super Paradise Beach, which both have oceanside clubs. Nonetheless some other fine options to explore are: Platis Gialos, Psarrou Beach, Paraga Beach, Lia Beach, Elia Beach, Ornos Beach and last but not least Fokos Beach. Our services provide a guided transport for you and your loved ones to explore the golden shores in comfort.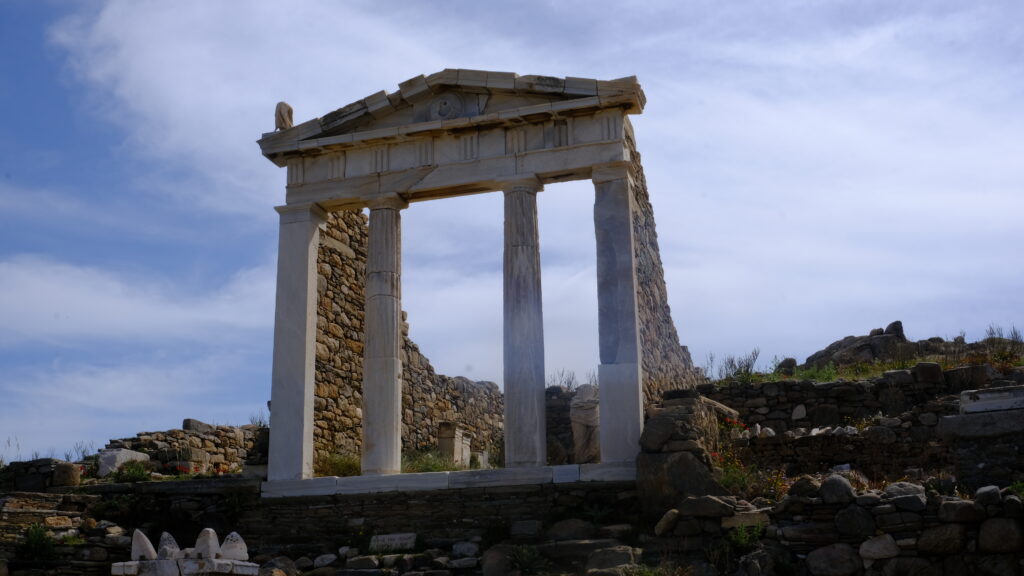 6. Visiting Delos!
Assuming you have a couple of days in Mykonos, go on a boat outing over to Delos island.
Last but not least, we ought to mention Delos. It is an UNESCO World Heritage Site. The island is the legendary origin of Artemis and Apollo. At one point people were even prohibited to bite the dust or conceive an offspring there; rather they needed to take a boat over to Mykonos. Delos was first settled around 3000 BC, and turned into a sanctuary to Apollo around 800 BC. Therefore ensuing hundreds of years turned into a flourishing business port. As a result the island prospered for quite a long time before ultimately falling into decline. Eventually it was deserted around the eighth century AD. Visits as a rule withdraw from the old port in Mykonos Town and will take you to visit features like the Sanctuary of Apollo and the Terrace of Lions.
One of our favorite tours involves a relaxing boat cruise among the crystal summer waters. The itinerary takes you to the islands of Delos and Rhenia where you get time to explore. Moreover you will enjoy lunch on the boat before sailing back to Mykonos. A unique a experience that highlights the beauty of the Aegean charm.