Mykonos is an island of white and blue. It's a place where you'll find old-style houses, charming cafes, and friendly people. The best thing about this place though? It's so easy to visit! No passports or visas required for U.S. citizens (or residents) traveling from Europe to Greece by plane or boat
Day 1 – Settle In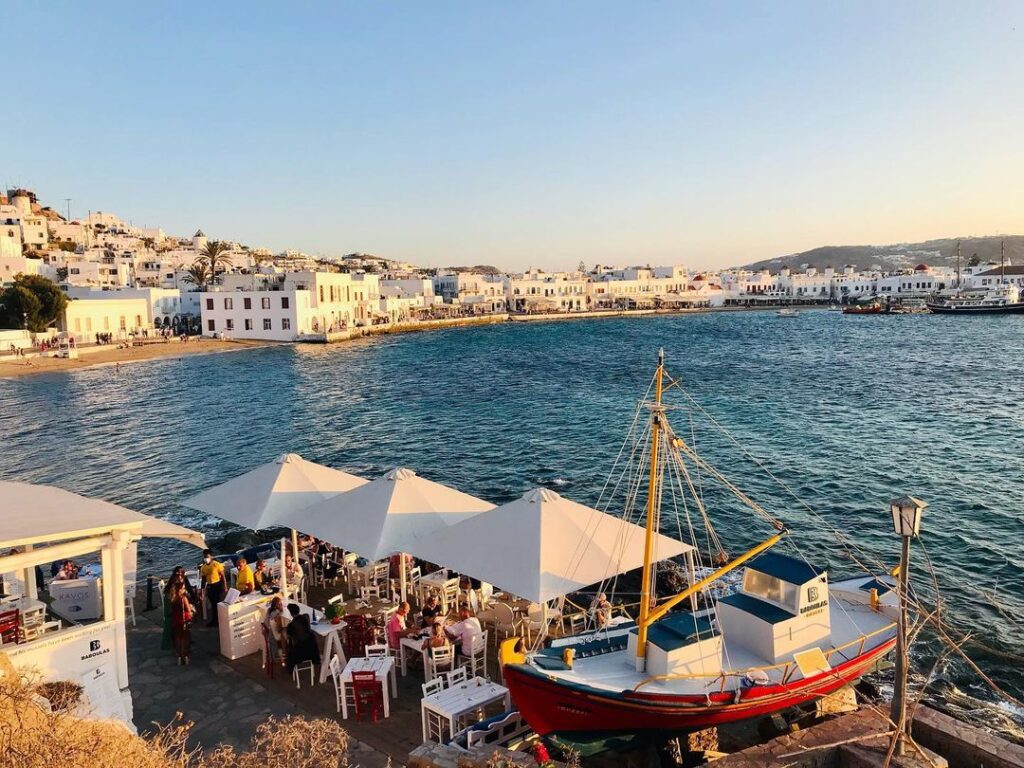 Your first day in Mykonos should be spent getting to know the town, the island and the people. You'll want to walk around a bunch, get a feel for the culture, food and nightlife.
Explore! Walk around the streets of Chora (the old town), get lost in Matogianni street or wander along Mykonos town's famous beach front Gialo
Get a feel for how things work on this Greek island. For example: do most businesses close at 6pm? Or do they stay open later?
Eat something! The island has great food and delicious restaurants that serve traditional Greek dishes like grilled octopus (oktapodi sti skara) or fried cuttlefish (kotopoulo kebab). If you're not feeling quite so adventurous try some fresh cheese with honey and olive oil – it's delicious!
Day 1 – Chora
There are a few things you should do in Mykonos, but the first and most important is to get to know the town.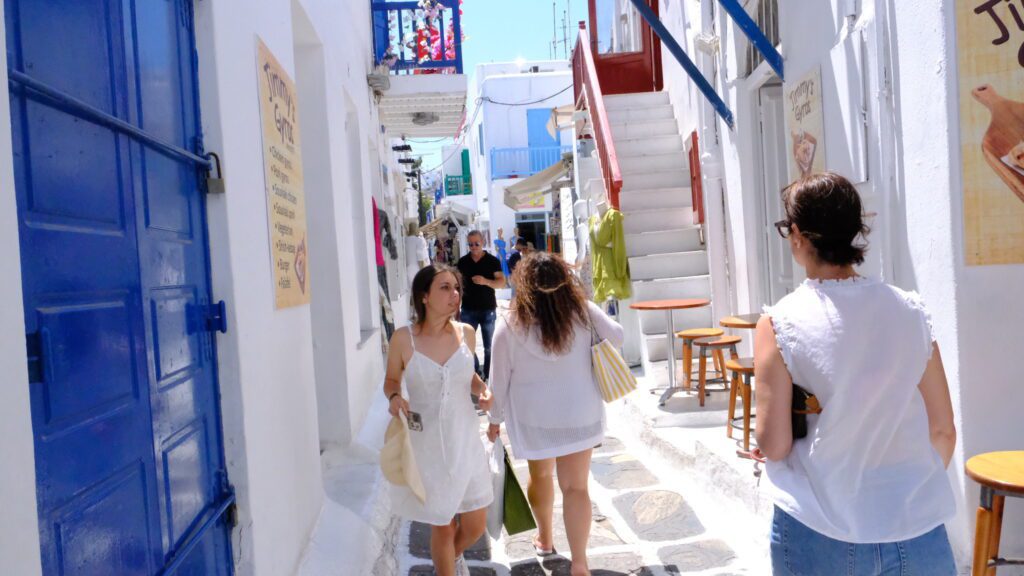 The island has been inhabited since 1500 BC and is known as one of the Cyclades Islands, which also includes Naxos and Paros. The name comes from its mythical founder, Mykonos (or "mice"), who was said to have been born out of an egg laid by a giant serpent beside Mount Agios Papa. Built on top of an extinct volcano, it has winding streets lined with whitewashed houses topped with red-tiled roofs overlooking an azure bay that's dotted with white sails. It's a mix between old Greece and new money: there are plenty of luxury yachts anchored in its harbor and chic restaurants serving up fancy dishes alongside traditional tavernas serving classic meze (appetizers) such as grilled octopus or stuffed peppers. But don't worry if you don't want to spend too much money—you can still grab some fresh seafood or enjoy some salad while drinking ouzo under parasols at one of the many beach bars surrounding Ornos beach
Day 2 – Explore the Island
Visit Little Venice. This is one of the most beautiful places in Mykonos, so make sure to explore it! The entire area is very scenic and has many restaurants for you to enjoy lunch or dinner at. Plus, there are many shops where you can buy souvenirs from Mykonos. If you want to take pictures, then the best time would be during sunset because it's when all of the buildings have their lights turned on and it makes them look like they are glowing!
Beach Day: There are plenty of beaches around Mykonos, so if you don't like one then just go somewhere else! Some popular beaches include Paradise Beach (also known as Super Paradise) and Little Venice Beach which has clear waters perfect for snorkeling or swimming! You might even see dolphins swimming along side boats while they're out on tours which would be amazing but also kind of scary because dolphins aren't exactly friendly creatures…especially when they have fins instead of hands/feet like us humans do (at least most times).
Windmills: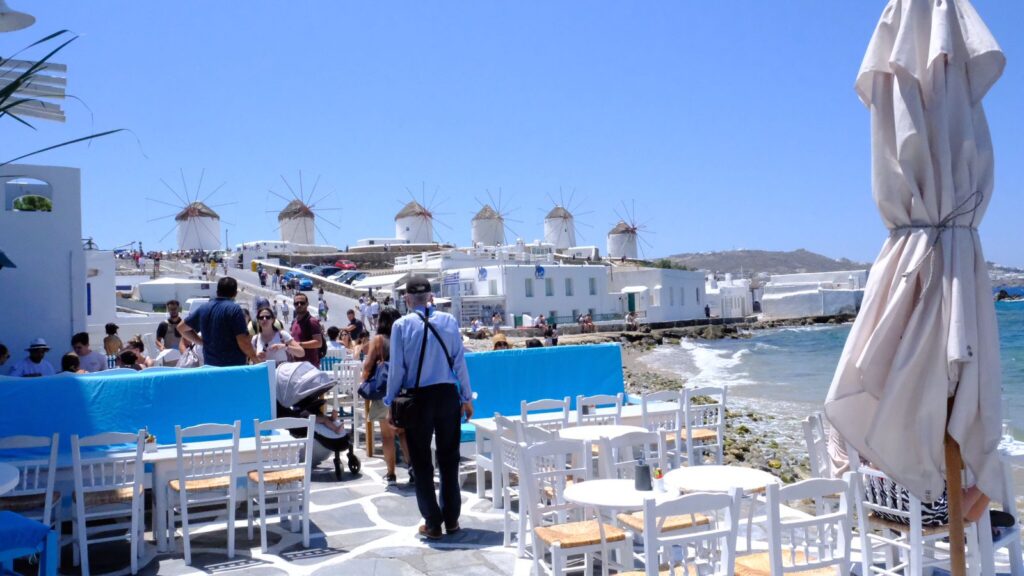 There are currently 16 windmills on Mykonos of which seven are positioned on the landmark hill in Chora. Most of them were built by the Venetians in the 16th century, but their construction continued into the early 20th century. They were primarily used to mill wheat. They were an important source of income for the inhabitants. Their use gradually declined until they ceased production in the middle of the 20th century. The architecture of each of them is similar, all have a round shape, white color and a pointed roof and very small windows. Such windmills are found in almost all Cyclades islands. One of these windmills has been transformed into a museum.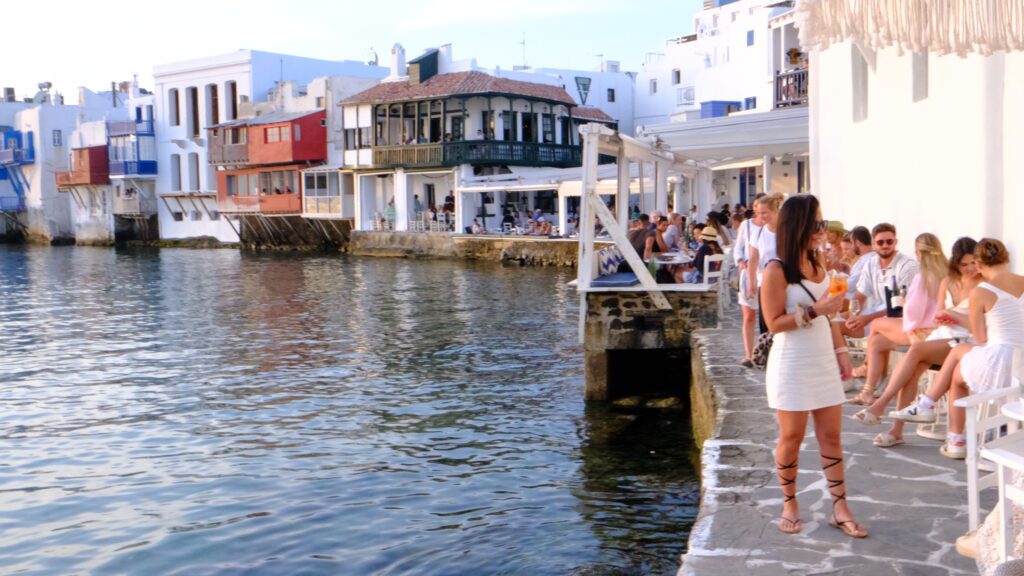 Day 3 – Enjoy your last day
Now that you've seen the major sights of Mykonos, it's time to experience some of its lesser-known attractions. Here are a few activities for your last day on Mykonos:
Explore the island and all that it has to offer! Hire a driver or explore on foot. You may want to visit one of Mykonos' many beaches, like Platis Gialos Beach and Paradise Beach; visit Anomera Village; go shopping; have lunch at a local taverna; see local artisans at work; visit the main square where locals meet up each day; explore the Monastery of Panagia Tourliani and Panagia Paraportiani Church; check out museums such as Museum of Cycladic Art – Tinos and Museum Karpathia in Ano Mera (open weekends only); see ancient catacombs near Kalafatis Beach or take an underground tour through caves and tunnels in Ano Mera (unfortunately not wheelchair accessible); climb up to Castle Zephyros for panoramic views from above or visit ruins such as Ancient Mavro Spiliotissa Monastery.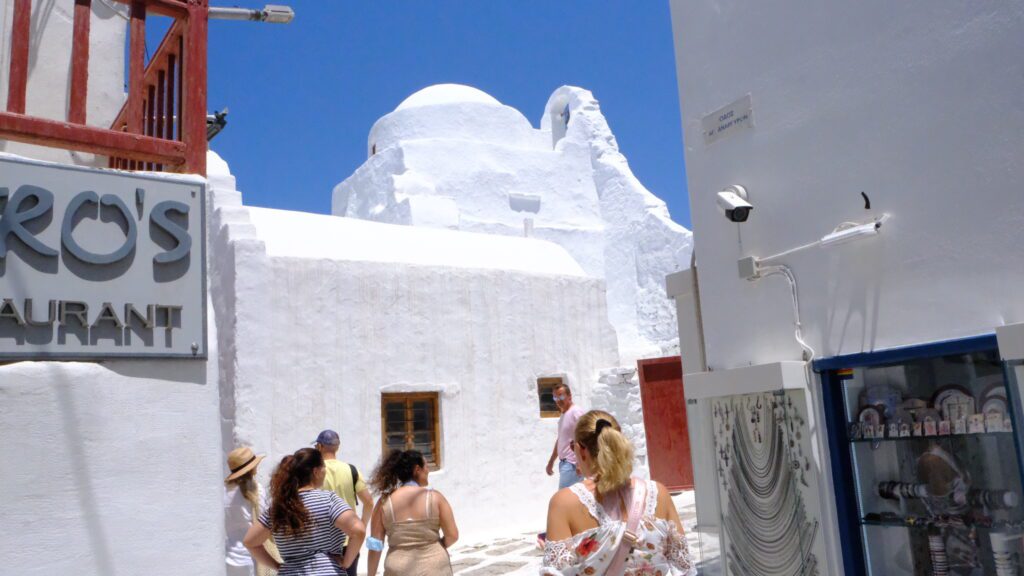 Mykonos is an island of white and blue.
There's no shortage of things to do in Mykonos, and if you explore the island you'll find plenty of ways to spend your days. The beaches are famous for their incredible views and for being a hotspot for tourists looking to soak up some sun or party until the early hours. In fact, Mykonos is known as the "party capital" of Greece.
If partying isn't your thing or if you want a break from all things white and blue (see what we did there?), then there are plenty of other activities on offer including:
Watching windsurfers at work
Conclusion
I hope this guide helps you plan your trip to Mykonos. It is such a beautiful place and I honestly can't wait for you to come!