Mykonos is a small Greek island, located in the Cyclades archipelago and is famous for its beautiful beaches and nightlife. Due to its popularity as a party destination, there are not many things to do in Mykonos for solo travelers.
But don't worry — this guide will tell you everything you need to know about solo travel to Mykonos.
What to Do on a Solo Trip to Mykonos
Solo travel doesn't have to be boring or lonely. You can still enjoy your vacation and make new friends while you're there.
The best thing about solo travel is that it allows you to experience new things without worrying about what other people think of you. Traveling alone means that you're free from social pressures and expectations — so if something doesn't go as planned, it's no big deal! You can always try something else instead!
Here are some ideas for things to do on a solo trip:
1) Take an island tour:
You can hire a guide at any of Mykonos' many tour operators, or you can take one of their tours yourself. The city of Mykonos itself is quite small and easy to explore on foot; however, there are many interesting sights outside of town that are worth seeing if you have time.
2) Have lunch outdoors:
Mykonos has many restaurants by the sea where you can enjoy an afternoon meal in good weather. Try one of these restaurants with an outdoor seating area so that you can enjoy the view while eating!
3) Go to southern Beaches like Paradise: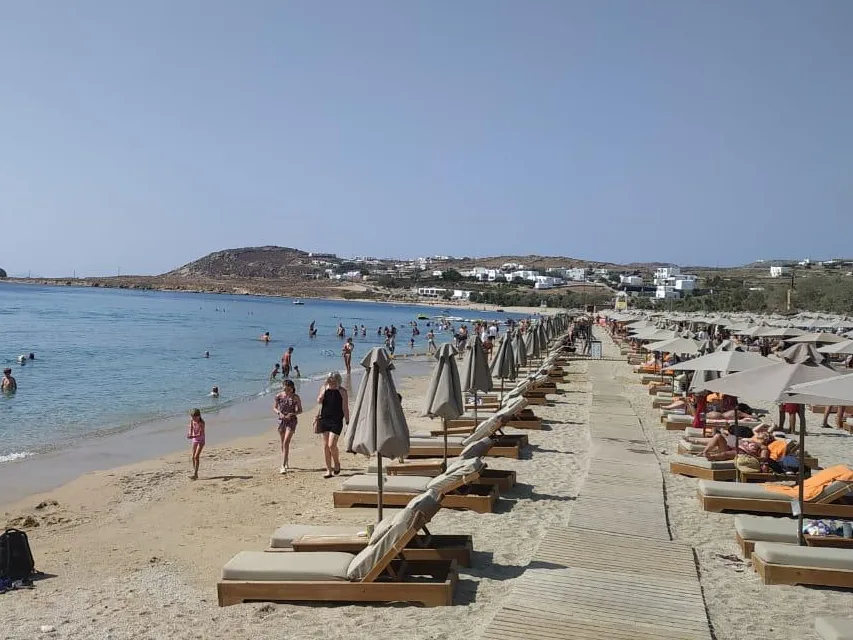 Paradise Beach is one of the most popular beaches on the island. It's located on the southern coastline of the island next to other vibrant beach clubs like Tropicana, Cavo Paradiso and so on, so it's easy to find and access. The water is calm and clear, so you'll have plenty of space to swim or just relax under an umbrella while sipping a cocktail.
4) Visit the Little Venice area: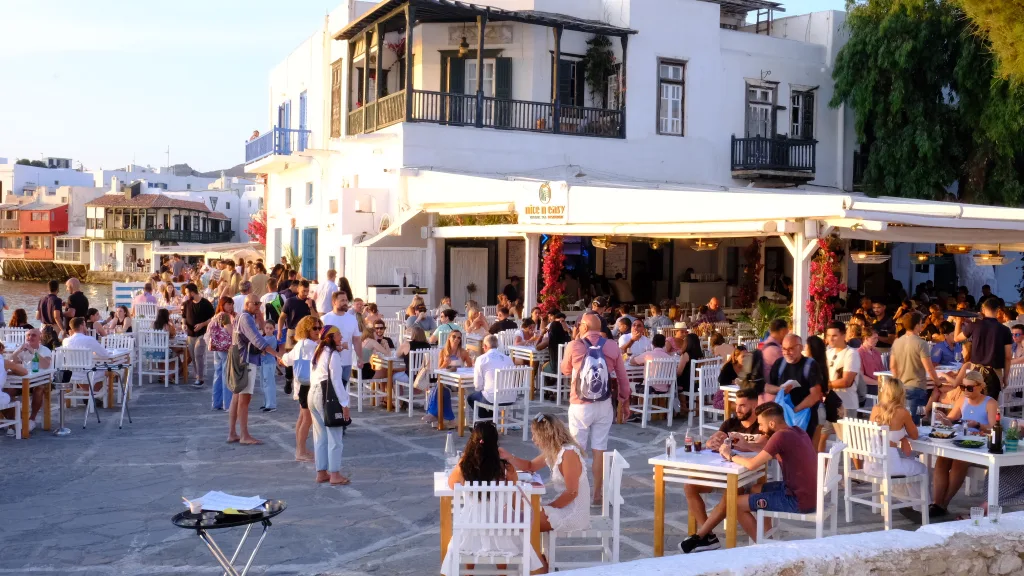 Little Venice is another popular tourist destination on Mykonos because it's home to some of the best restaurants and bars by the sea. There are also shops selling souvenirs and gifts for travelers who want to bring back something special from their trip (or for people at home).
5) Take a walk through Ano Mera village:
This village is located north of Mykonos Town and has stunning views of Mount Profitis Ilias mountain range with its white limestone cliffs rising up from the sea around them like cage bars made out of stone rather than iron bars which makes them, one of the biggest and oldest Monastery of Panagia Tourliani, Local tavernas on the square, its also an opportunity to have a glimpse of how the local community leaves.
6) Explore Mykonos Chora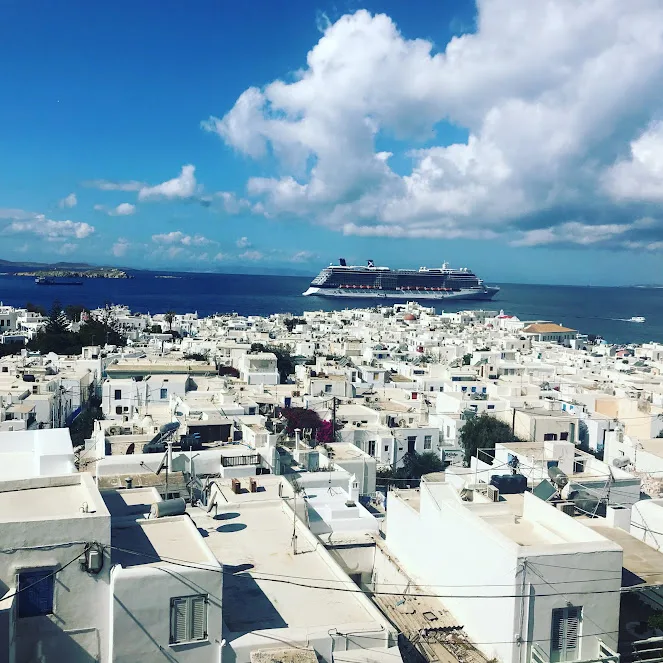 Chora is one of Mykonos' most charming towns its the island's capital. It was once an important religious center and still has several churches that date back hundreds of years—it's also home to some of the island's best restaurants and shops! And don't forget to visit its windmills; they've been standing since 1878 and are definitely worth a look while you there.
Hopefully, this has helped you to plan your perfect Mykonos trip. If you have any more questions or if you think that we have missed something, let us know in the comments section.